The Trim Program
Weight Control with the focus on nutrition
the right way for you
Welcome to TrimAtHome.com – Here you'll find information about our nationally recognized nutrition focused Weight Loss Plans. For over 50 years the Trim Program has helped thousands of men and women improve their health, appearance and fitness. If you want a weight loss plan that really works, then the Trim Program is for you!
TRIM SHAPE UP PLAN $40
Complete 4 week self guided Program, includes 4 Menu Plans, Study Guide, set of Recipes & all related material. Recommended for individuals only needing to lose about 10 pounds.
TRIM SLIM-DOWN PLAN $60
Complete 6 week self guided Program, includes 6 Menu Plans, Food Use & Shopping Guide, Do's & Don'ts Student Orientation, Trim Option List, Set of Recipes, Personal Weight Chart, 6 Food For Thoughts, and Study Guide.
TRIM PERSONAL GUIDANCE PLAN $75
Complete 8 week Program, includes 8 Menu Plans, 2 Study Guides, set of Recipes, all related material & features weekly monitoring by a Trim Program staff specialist.
Trim at Home
---
For Effectiveness, For Safety, Ease of Use, Value, Excellent Rate of Weight Loss, There is nothing Safer or Better whether it's 10, 20, 30, even 100 pounds or more– Be healthy, look great, feel like a new you!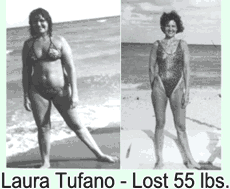 Specialized Menus available for individual needs as well as medical conditions such as diabetes, high cholesterol, etc.
The Trim Program has been featured on NBC's "Today Show"
and in "Woman's Day" Magazine
and has received Consumer Guide's ® highest rating
for safety and effectiveness
the Trim Weight Control Program
No Menu Planning
No Calorie Counting
No Weighing or Measuring Foods
No Supplements
No Medications
No Special Foods